Self-contained Mix Plants for Producing a Premium Pasteurized Liquid Ice Cream Mix.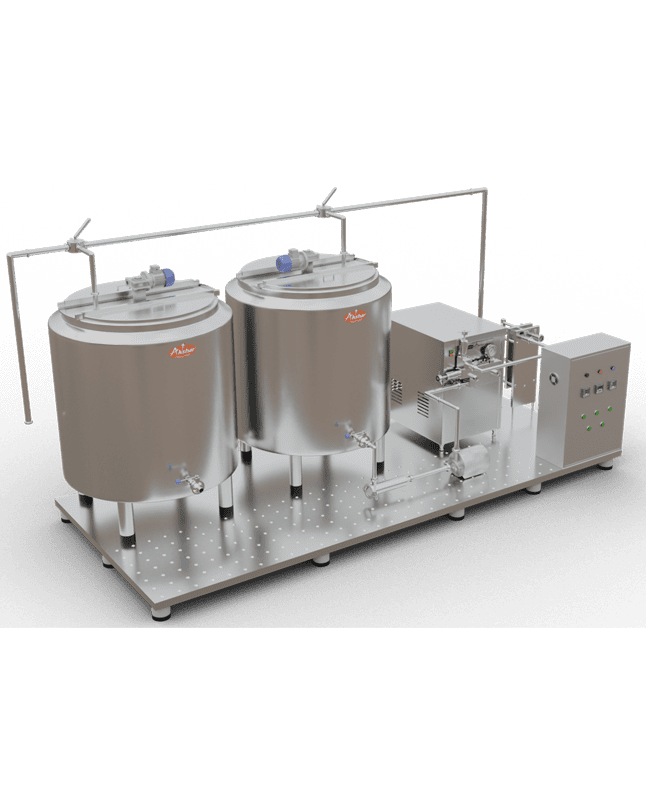 Akshar's Offers A Complete Range Of Self-contained Mix Plants For Producing A Premium Pasteurised Liquid Ice Cream Mix. Available With Either A 100 To 3000 Liter/ Hour Capacity, Each Ice Cream Mix Plant Operates To The Proven Batch Principle Of Heating The Mix To Pasteurisation Temperature In The Vessels Before Emptying It Through The Filter, Pump, Homogeniser And Plate Cooler To Reduce The Number Of Viable Pathogens, Minimise Spoilage And Give A Finished Product Of Around 4°c. As Well As Being Easy To Operate Via The Manual Control Panel, Every Ice Cream Mix Plant In The Range Is Also Very Environmentally Friendly. Rather Than Heating the Mix In The Large Tanks, Akshar's Mix Plants Heat It Entirely Through The Plate Heat Exchanger, Reducing The Adverse Effects Of 'in-tank' Burn-on And Therefore Also Reducing It's Carbon Footprint. Each Ice Cream Mix Plant In The Range I s Extremely Compact Given It's Large Capacity And Constructed On A 100 % Stainless Steel Over- sized Chassis To Reduce Vibrations And Noise Pollution As Well As Guarantee Long-lasting Reliability And Consistently High-quality Liquid Mix.
Capacity: 100 To 3000 Liter Per Hour
Are you interested in Ice Cream Mix Plant?
TO KNOW MORE ABOUT OUR PRODUCTS
Our worldwide presence ensures the timeliness, cost efficiency and compliance